Lägg till en bevakning så meddelar vi dig så snart varan är i lager igen.
At 135W the Hydra 64HD is the most powerful light within the AI model range, more than enough for even the most demanding corals. With total control of an almost unlimited spectrum, TIR lenses, Hyper Drive and an impeccable proven track record for growing corals, it is hard to find ways to improve on this fantastic family of modular LED lights.
The spread from this light is perfect for up to 30 x 30 inch aquariums or can be used in multiples on larger systems.
Hydra® 64HD/32HD
Smart Reef LED
More. That's what you'll get with the latest Hydra HD series lights which includes the Hydra® 32HD and Hydra® 64HD. More LEDs, more color, more power, and a more refined design.
Incorporating the features you've come to love such as Hyperdrive, smart control with the myAI® app and a proven track record of success.
Now with dedicated moonlight. You can simulate moonlight for a warm glow or to aid in coral spawning.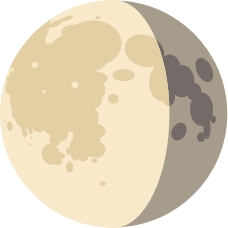 Dedicated Moonlight
A dedicated moonlight channel simulates natural lunar color and intensity.
Proven Spectrum
Generations of successful coral growth. At the core of the new Hydra series is a trusted color mix designed around the needs of the reef hobbyist.
Hydra® 64HD 24in. height at 0.5in. resolution